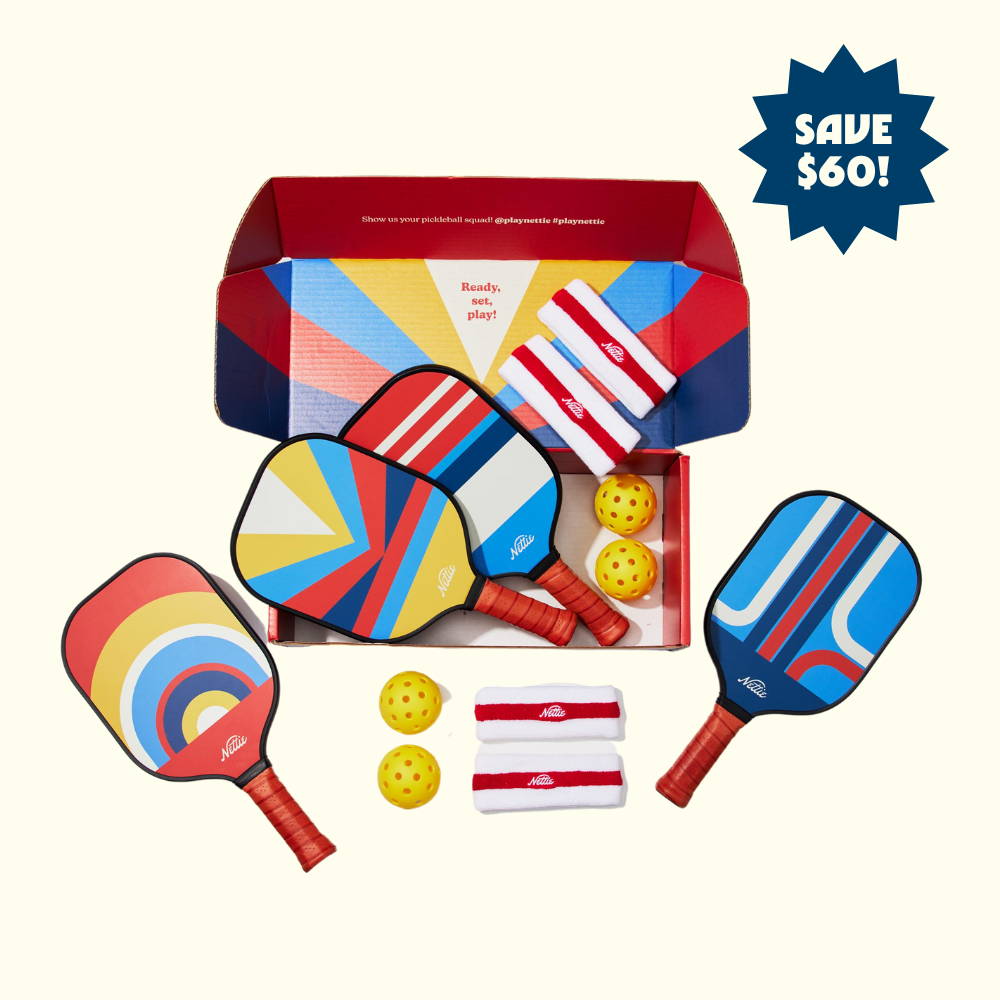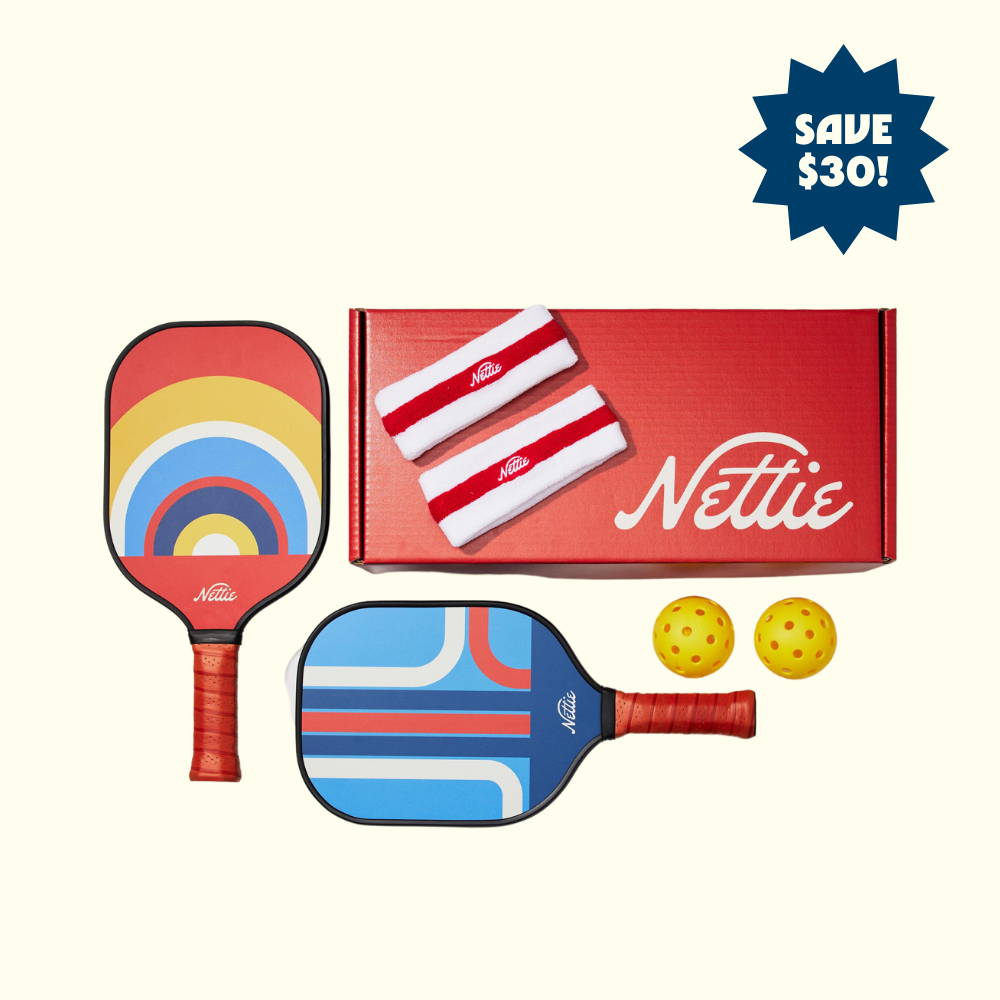 "The best pickleball gift to give this season"

"Nettie is the Best New Brand in pickleball"

"Nettie's carbon fiber paddles pack a vibrant punch"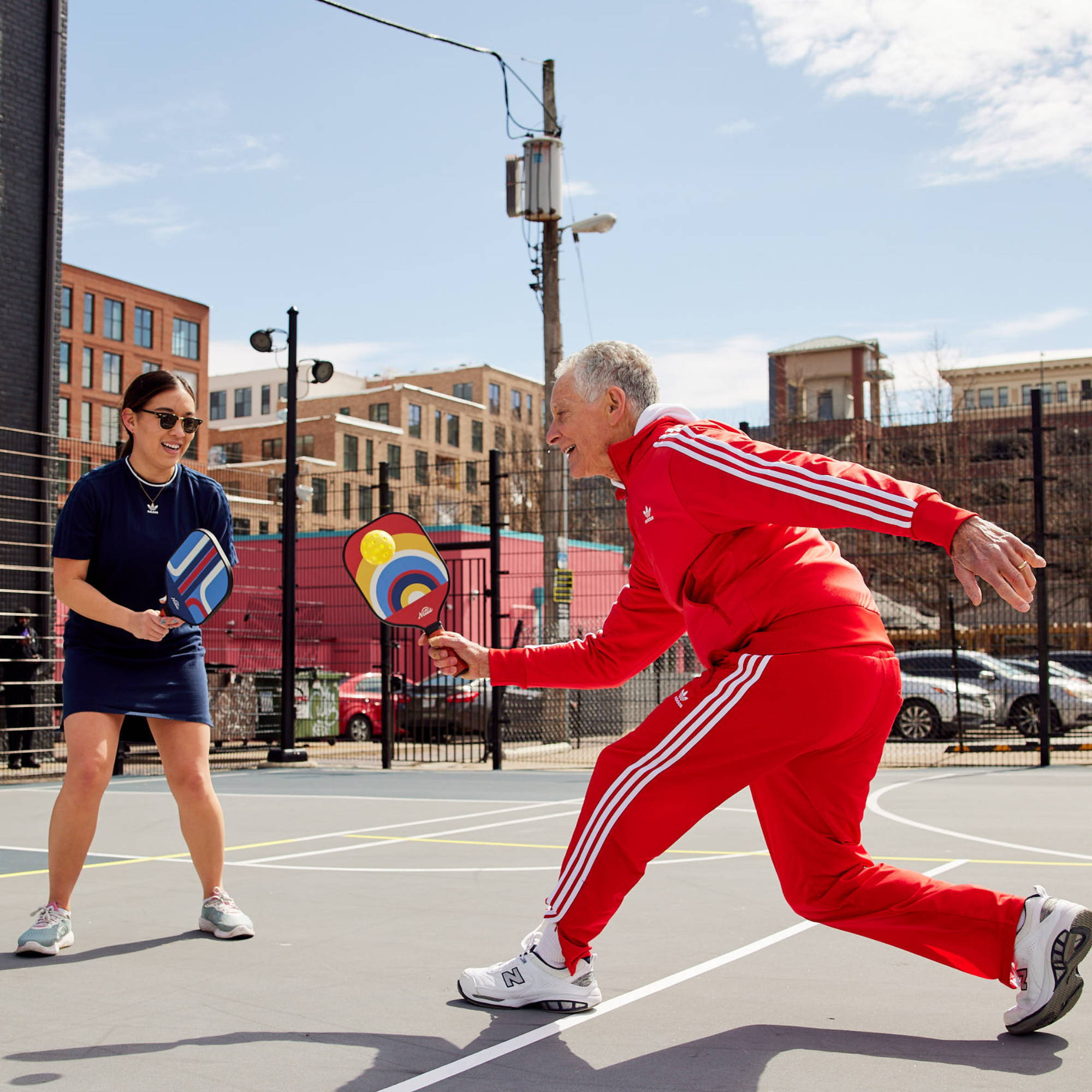 ⭐️⭐️⭐️⭐️⭐️
"I love these paddles! They are comfortable and lightweight, but carry quite a potent bit of power behind them."
- Coady D. (verified buyer)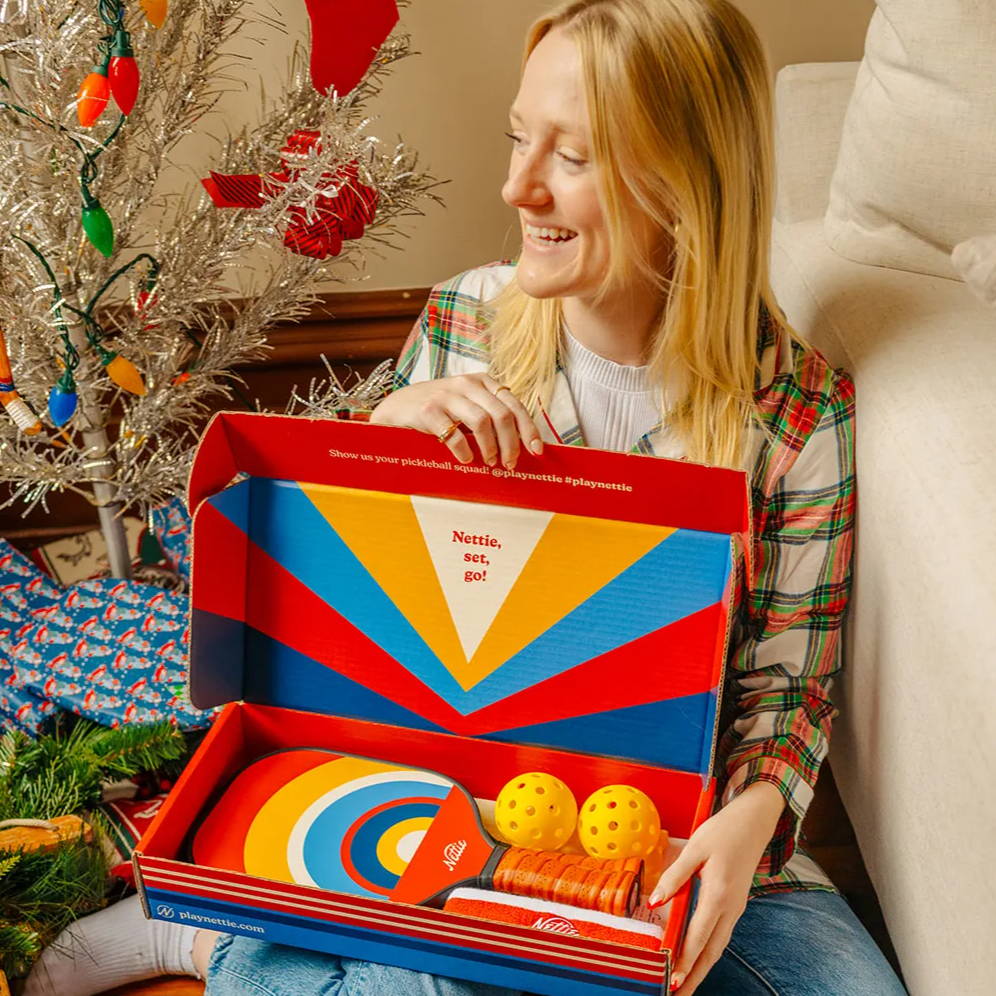 ⭐️⭐️⭐️⭐️⭐️
"I liked the copy of the rules with an easy to understand explanation of the rules. The equipment is lightweight and fun to use."
- Lora B (verified buyer)
⭐️⭐️⭐️⭐️⭐️
"Obviously the look is the big draw here, but the feel is great also. Would recommend for sure. Grip is tackier than I prefer, but over-grips are cheap and easy."
- Justin D. (verified buyer)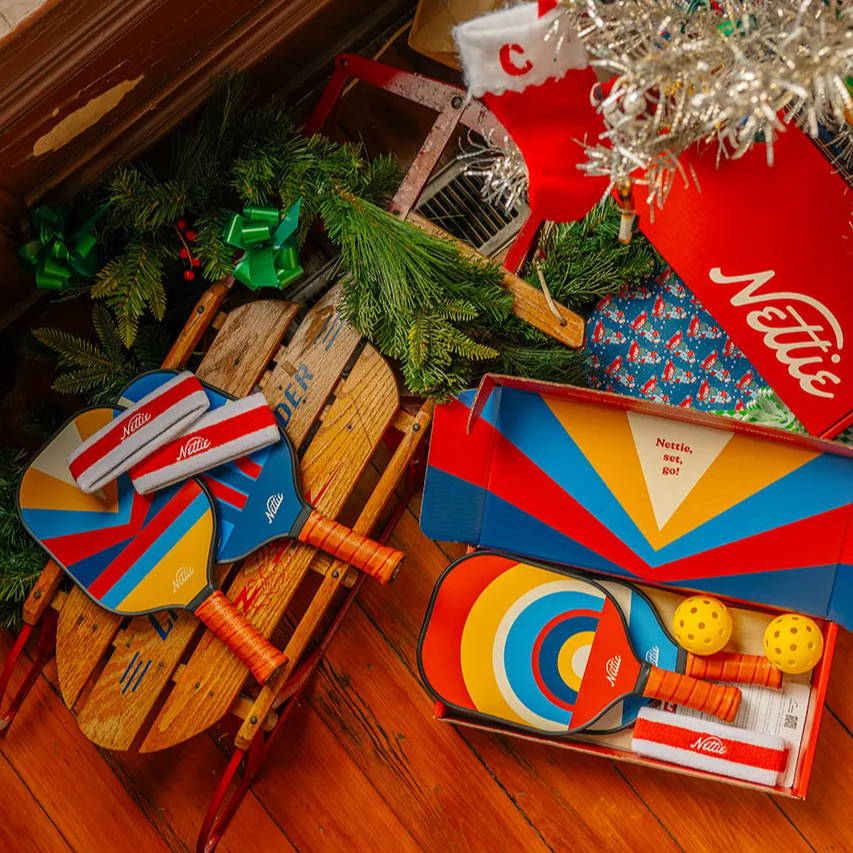 ⭐️⭐️⭐️⭐️⭐️
"Absolutely love the designs, and enjoying the feel and craftsmanship. Thanks for making a not-ugly pickle ball paddle!"
- Steven G. (verified buyer)
3 REASONS TO GIVE
A PICKLEBALL GIFT!

1. Be on trend! - Pickleball is the fastest growing sport in the country. A cross between tennis, ping pong and badminton -- it can be played almost anywhere.
2. A gift for EVERYONE - We love pickleball because you can play with your kid, mom, grandpa, and even great-granny! Our sets are great for beginners and avid players alike, and have everything you need to get playing.
3. Best of both worlds - what's better than a gift that you can unwrap and also experience together?
---