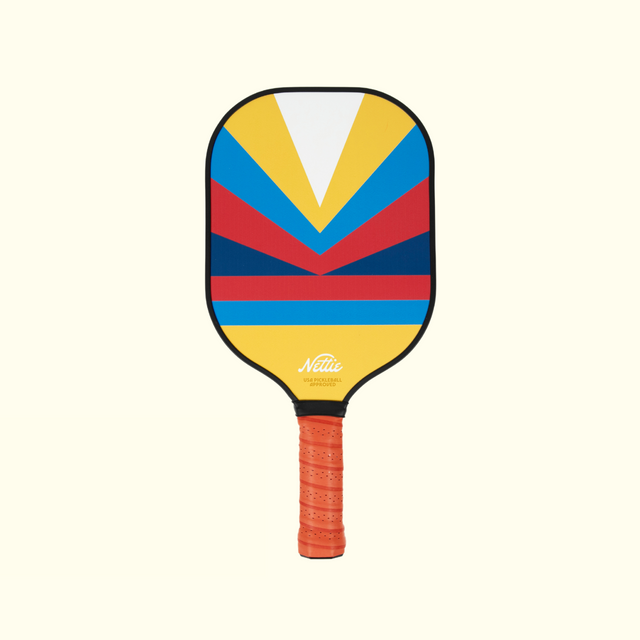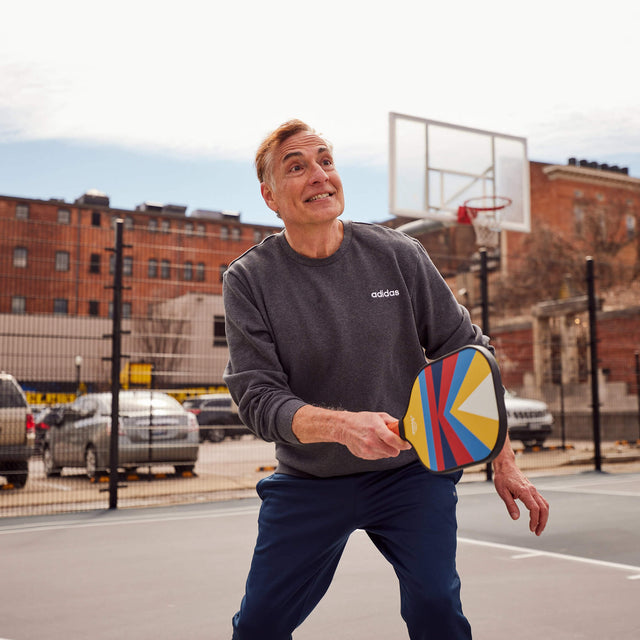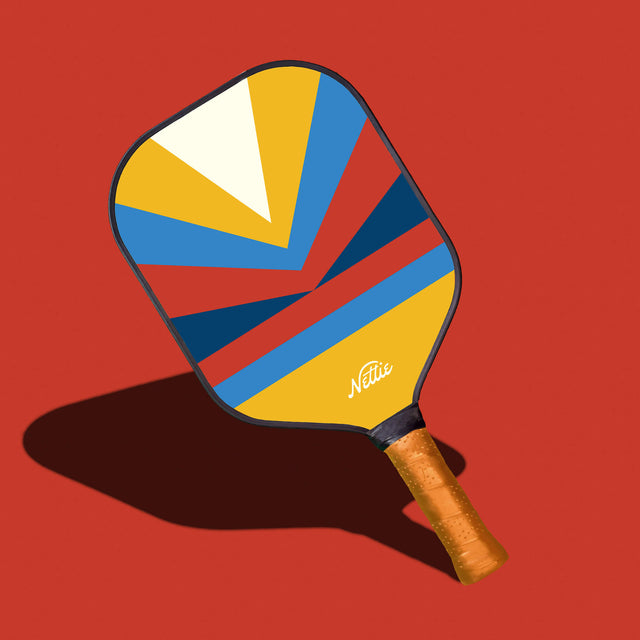 The Pendleton Pickleball Paddle
USA Pickleball Approved carbon fiber pickleball paddle with a lightweight honeycomb core. The design is inspired by the bridges crossing the Ohio River in Cincinnati, OH where Nettie is based.
Specifications
All of our paddles are superior quality and designed for pickleball players of all ages and abilities.

-CORE: Polymer honeycomb core (lightweight & powerful)
-THICKNESS: 13mm (best for power + pop)
-SURFACE: Carbon fiber face (durable + best for spin)
-WEIGHT: 7.8 oz-8.0 oz
-GRIP: 4.25 inch octagonal grip
-HANDLE LENGTH: 5 inch
-USA Pickleball Approved
What's the Story
Named after the neighborhood in Cincinnati where the idea for Nettie first took shape, this paddle is our tribute to midwestern wholesome. Our love letter to open fields, summer lakes, and hot blue sky days with nine o'clock sunsets. It's capping off a full day of pickleball with fresh lemonade and ice cream cones you can't finish fast enough.