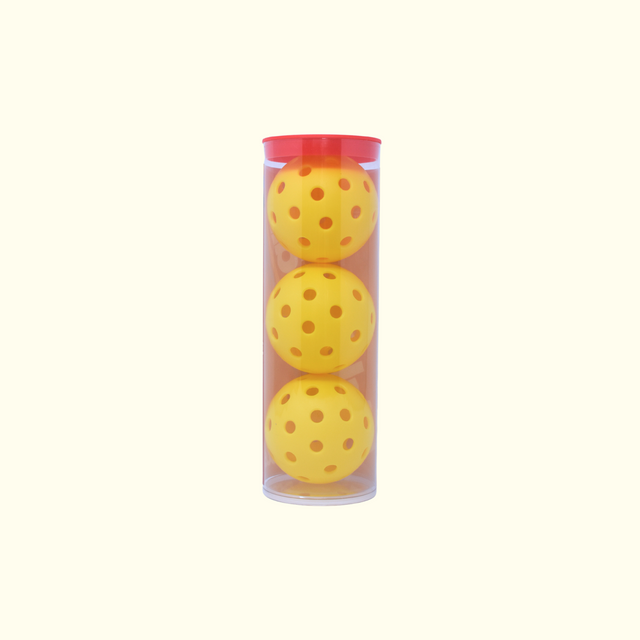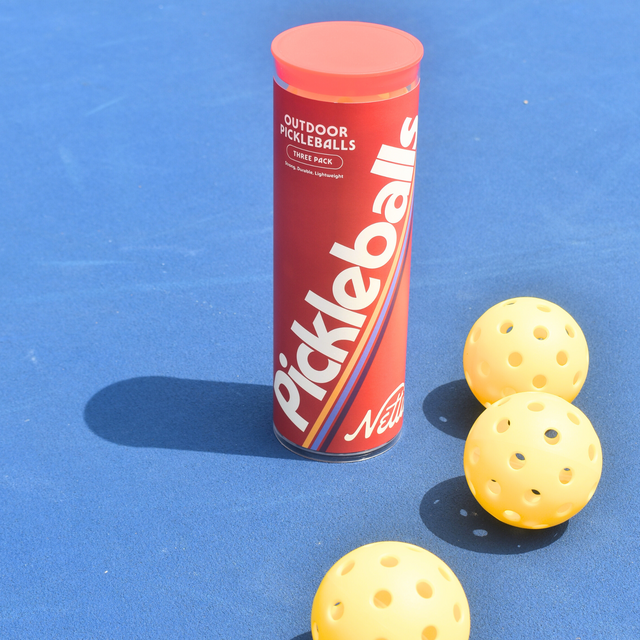 New! Nettie Outdoor Performance Pickleballs
Our outdoor pickleballs are designed with optimal aerodynamics in mind, with 40 precisely drilled holes that deliver a true flight path and a consistent bounce, thereby enhancing the accuracy of your shots and making the game more enjoyable.
DURABLE -- Made from high-quality material, these balls are built to withstand the rigors of the most intense outdoor matches.
PLAYABLE -- 40 machine-drilled holes create the ideal flight, bounce, and playability.
RETRO -- The container provides a convenient spot to store the premium outdoor pickleballs and designed with our signature retro style.
Specifications
Official Pickleball Specifications:

• WEIGHT -- 0.9-0.935oz
• DIAMETER -- 7.36-7.55cm
• HOLES -- 40 machine-drilled holes
• MATERIALS -- Premium Hard Plastic