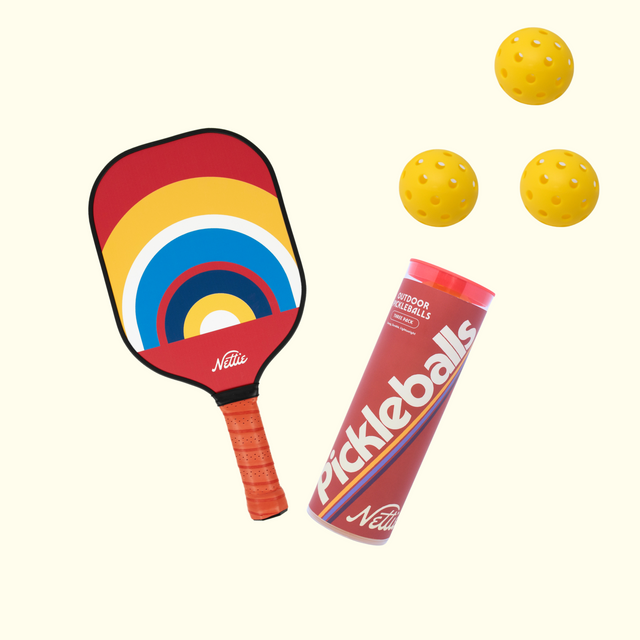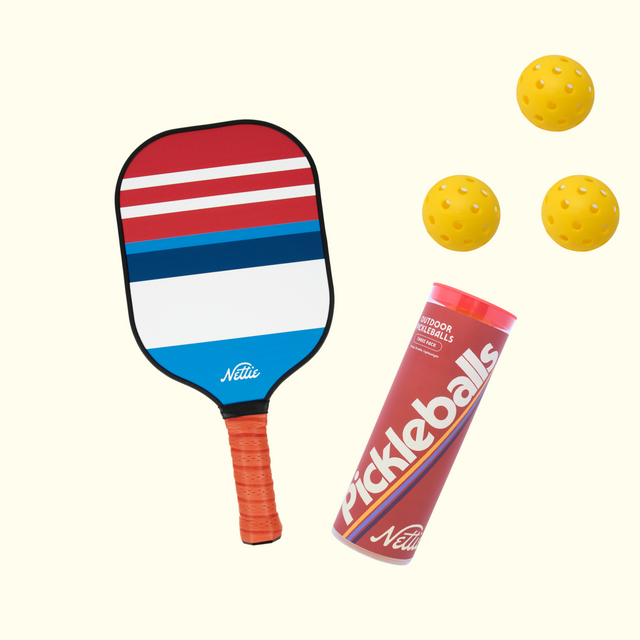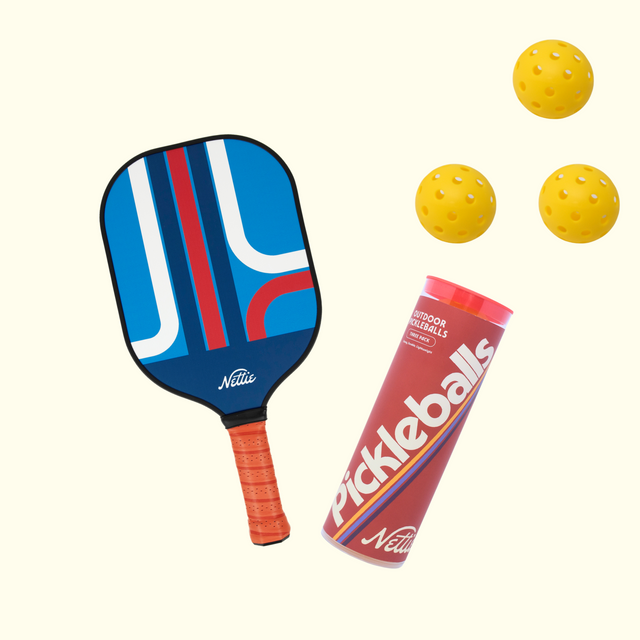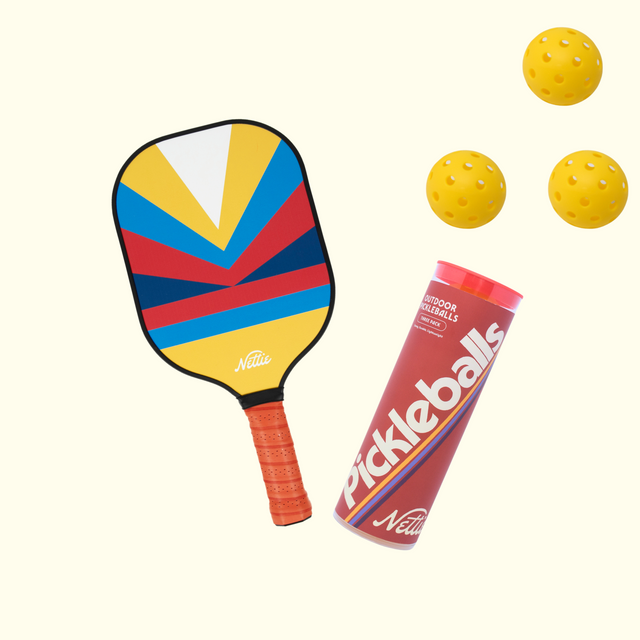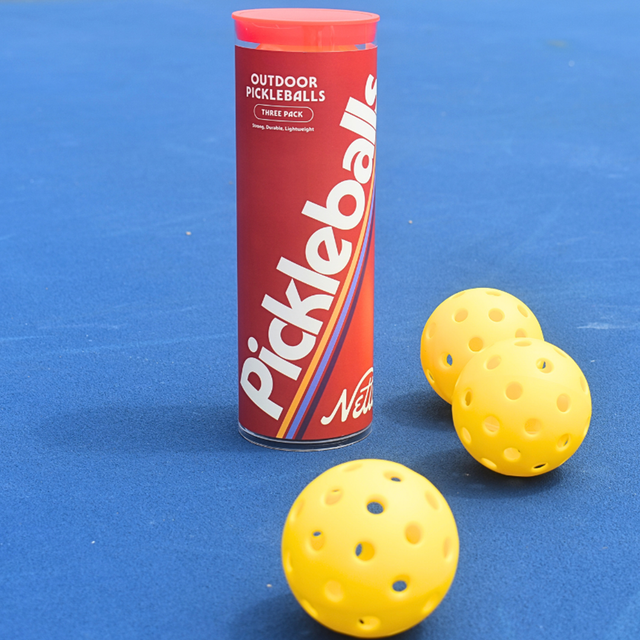 Starter Set - Pickleball Paddle & Balls
You save 3%
Our Classic Paddles are USAPA-approved. Made with premium materials so you can dink, volley, and slam your way to wins. And designed with our signature retro style that is made to look how pickleball feels – joyful!
Specifications
USAPA APPROVED: Suitable for recreational and tournament play, our Classic Pickleball Paddles will boost your game!

ADVANCED HONEYCOMB CORE: Our advanced polymer honeycomb core creates a perfect sweet spot and gives you confidence that your paddle will never bend, break, or crack.

TEXTURED SURFACE: The unique textured carbon fiber surface enhances ball control and spin, allowing you to outmaneuver your opponents with ease.

LIGHTWEIGHT & DURABLE: With a 7.5-8 oz weight and protective edge guard, this paddle balances maneuverability and durability for top performance.

COMFORT & STYLE: Enjoy an ergonomic, cushioned grip and eye-catching design in various vibrant colors.
What's the Story
Combining advanced technology and high-quality materials, this paddle delivers exceptional control, power, and durability, ensuring you perform – and look – your best on the court.