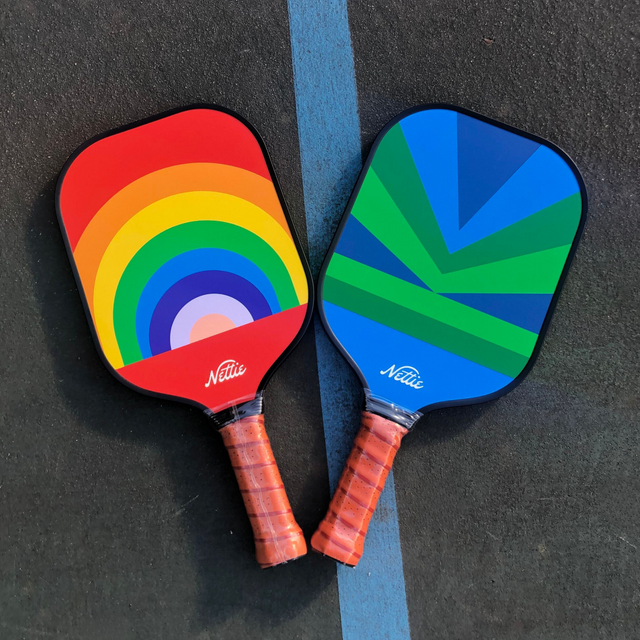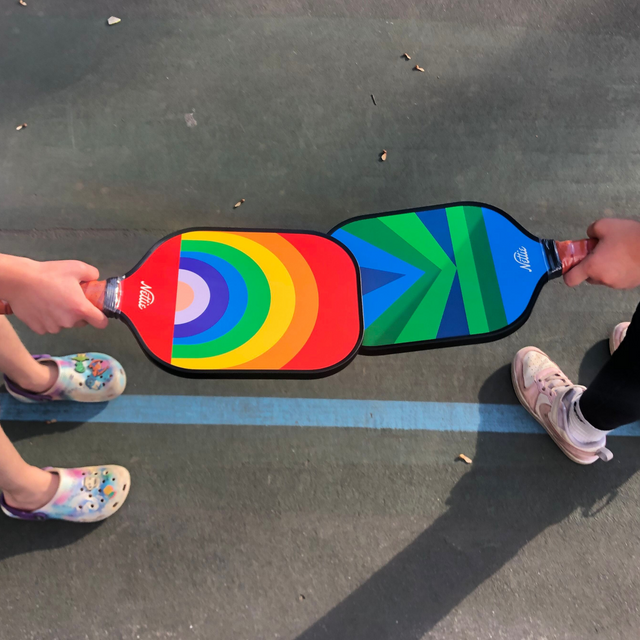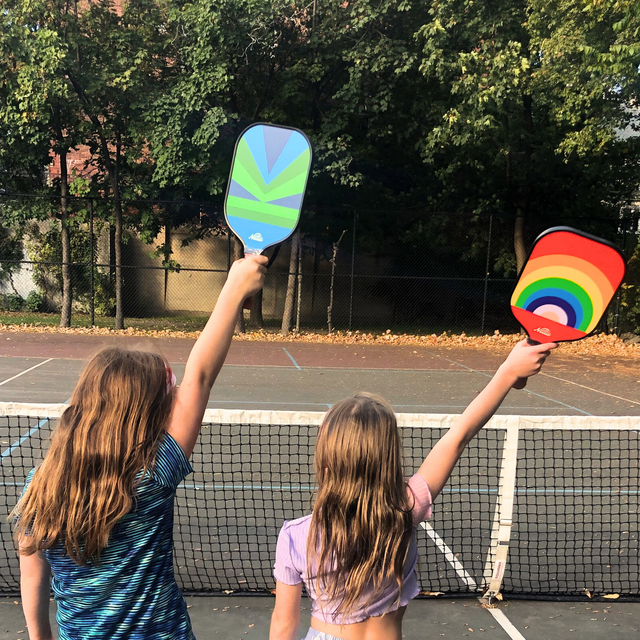 Youth Pickleball Set - 2 Pack
Pickleball is best for the whole family, and now Nettie has paddles specifically designed and made for smaller hands! With the same quality construction, great designs, and durability -- this is the perfect first paddle for any kid. 
The Youth Pickleball Set includes:
2 Youth Pickleball Paddles - you choose which two!
2 Pickleballs
+ Free shipping!

Specifications
The Youth Paddles are designed specifically for kids to be lighter weight with a smaller, easier-to-control grip.

-CORE: Polymer honeycomb core
-THICKNESS: 13mm
-WEIGHT: 6.7 oz-7.0 oz
-GRIP: 4 inch octagonal grip
-HANDLE LENGTH: 4.5 inch
-SURFACE: Composite face (durable + lightweight)
What's the Story
The Nettie Set is our most giftable option! We put a little extra zazz into our packaging when you order The Nettie Set for maximum fun.